Sigal Eini, BA
Graduate Student
Siggie is a graduate student in the Pharmaceutical Sciences and Pharmacogenomics (PSPG) Graduate Program at UCSF.  After earning her BA in chemistry and philosophy at Smith College, she gained additional experience in chemistry and pharmacology in academic and industry settings.  She is currently working on optimizing breast cancer organoid culturing methods and integrating organoids with the I-SPY 2 clinical trial platform.
---

Kirithiga Ramalingam, MD
Postdoctoral research fellow
Kirithiga is a breast surgeon currently performing her research fellowship and working with Dr. Laura Esserman, Dr. Rosenbluth and a multi-disciplinary team to develop new treatment strategies for Ductal Carcinoma in Situ that both avoid over-treatment and prevent the development of lethal invasive disease.
---
Shruti Warhadpande, MS
Specialist
Shruti Warhadpande received her Master of Science in Biomedical Engineering from The University of Texas. She then went on to work as an Assistant Research Scientist at New York University for 5 years where her expertise was in developing point-of-care diagnostic tests for the detection of Oral Cancer Biomarkers, Cardiac Biomarkers, and Drugs of Abuse. In the Rosenbluth lab she will develop organoid-based assays and the breast tissue biobank.
---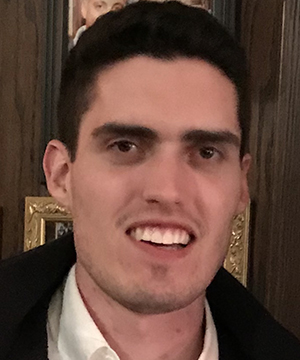 Michael Bruck, BS
Lab Assistant
Michael has previously worked with tissue samples in an office for the continuation of education for medical professionals and testing of new medical devices. He's excited to assist in setting up the breast organoid pipeline at UCSF in order to develop new strategies for breast cancer prevention.
---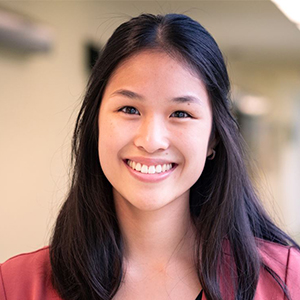 Tam Binh Bui, BS
Visiting Graduate Student
Tam Binh Bui is an MD/MSc student (Selective Utrecht Medical Master) at Utrecht University, The Netherlands, and a visiting graduate student at UCSF. She is working with Dr. Van 't Veer and Dr. Rosenbluth to study biomarker signatures predicting treatment response/resistance in early-stage breast cancer and develop new strategies to overcome therapeutic resistance in breast cancer.